WORKS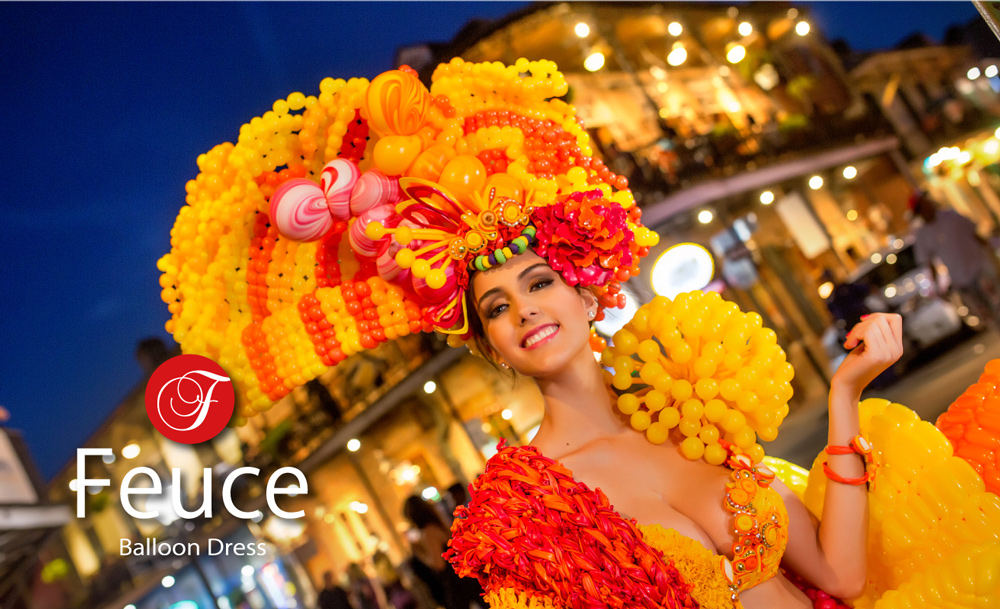 細長い風船を編み上げて形を作ります。
丸い風船やリボンを使うのがフーチェ流。
Balloon Dress is made by knitting and twisting thin long balloons.
FUMIKO's brand "Fuche" dress uniquely use round balloons and ribbons as well.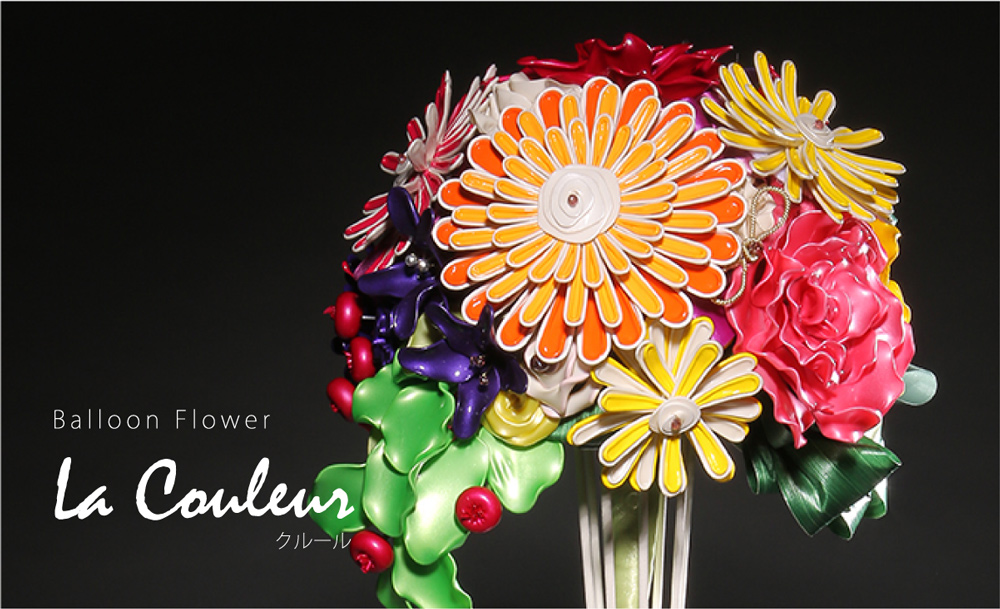 ルクルールはゴム風船が変身したお花。
色鮮やかで現実に無い色や形を創造できるのが特徴。
FUMICO's brand, Le Couleur, is handmade flowers by latex balloons that can bring brilliant colors and unimaginable shapes which normal flowers cannot provide.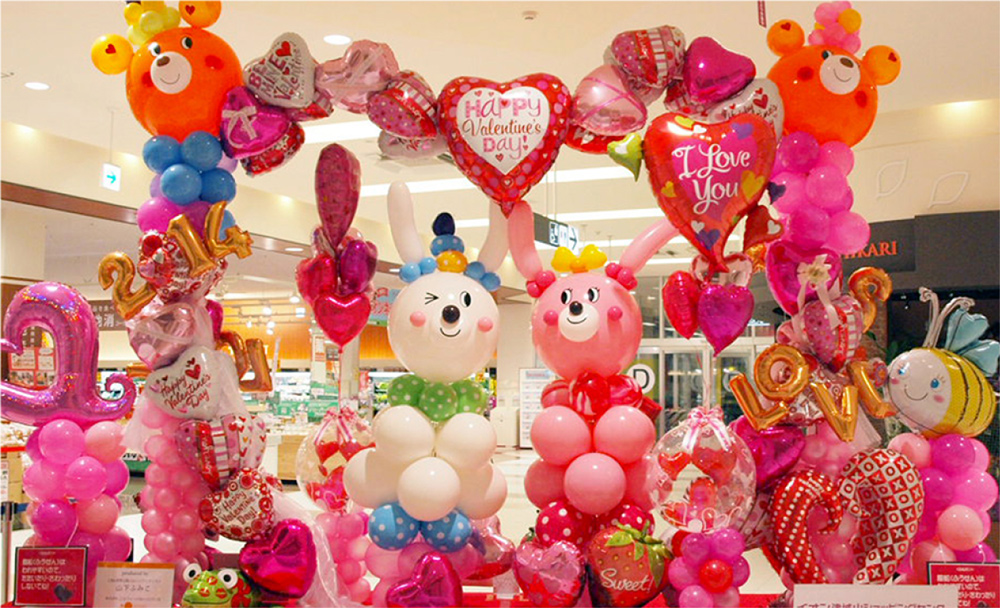 パーティーやイベント、店舗で
季節・テーマにあわせた飾り付け。
Balloon Displays are good for parties, events,
and store decorations for any occasional purposes.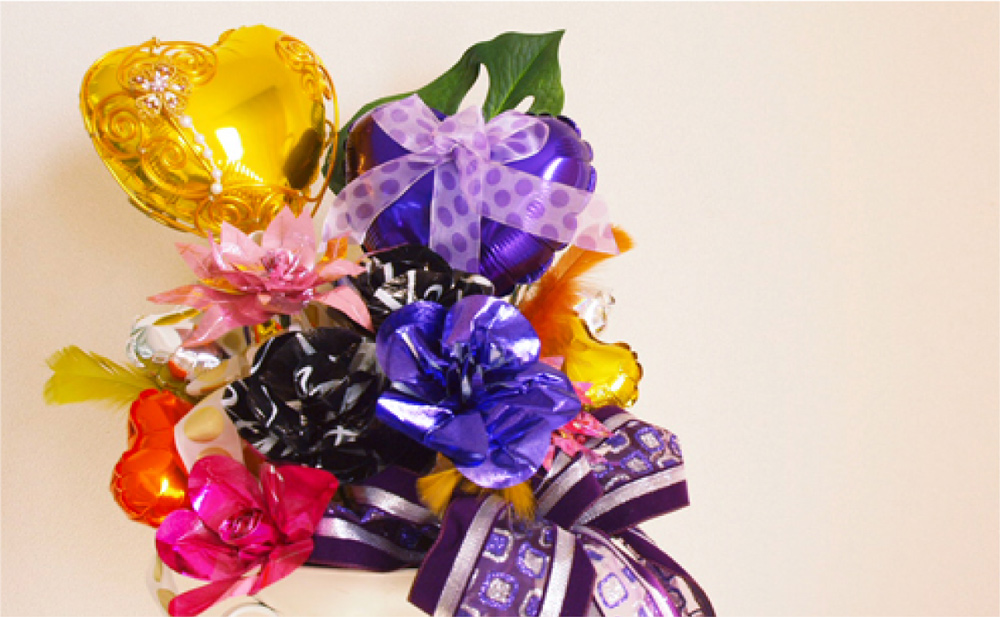 開店、結婚、バースデーのお祝いなどに。
お花と一味違った喜ばれる贈り物。
Balloon Gifts are great ideas for anniversaries, weddings, and birthdays,which have different taste from flower gifts.
保存